DISCOVER YOUR 1
PERSONALISATION
We want to make it as easy as possible to find the right 1 Series for you. That's why we offer a choice of four body styles, each with their own high level of standard specification and have reduced the number of single options by over 50%*. In addition, five tailored packages combine popular options together, to offer you the greatest value.
*when compared to the previous generation BMW 1 Series
To discover THE 1 for you, follow this simple 3-step process:
STEP 1.
SELECT YOUR MODEL.
The new generation 1 Series is available in four body styles – SE, Sport, M Sport and M Performance. Each offers a carefully curated specification that delivers maximum aesthetic appeal, class leading technology and higher levels of comfort and practicality.
SE.
The entry model for the 1 Series range, SE models boast a strong level of standard equipment and hallmark BMW driving characteristics.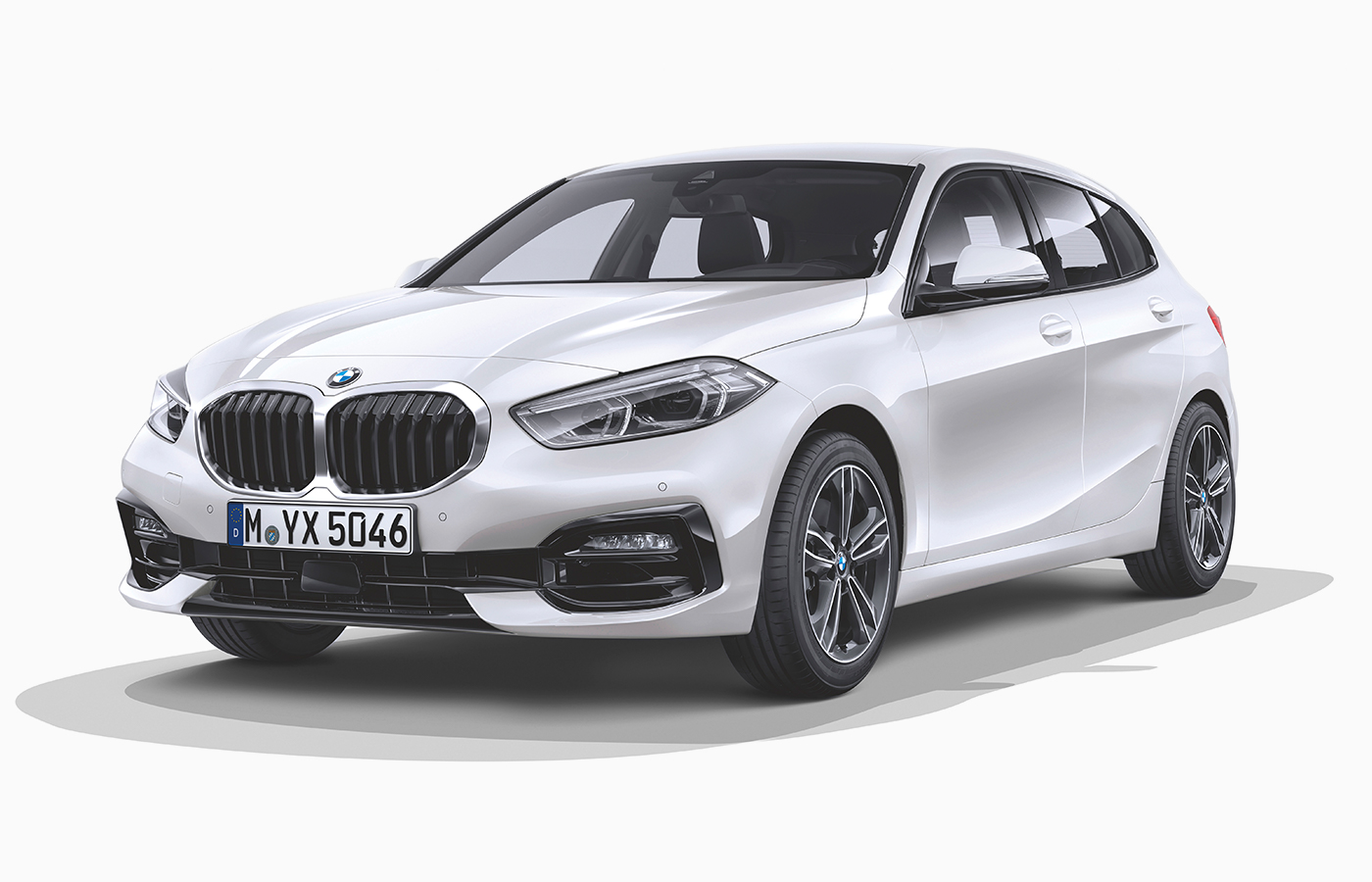 SPORT.
Sport models offer the same hallmark driving characteristics as the SE, with no mechanical changes but express themselves through a more sporty appearance.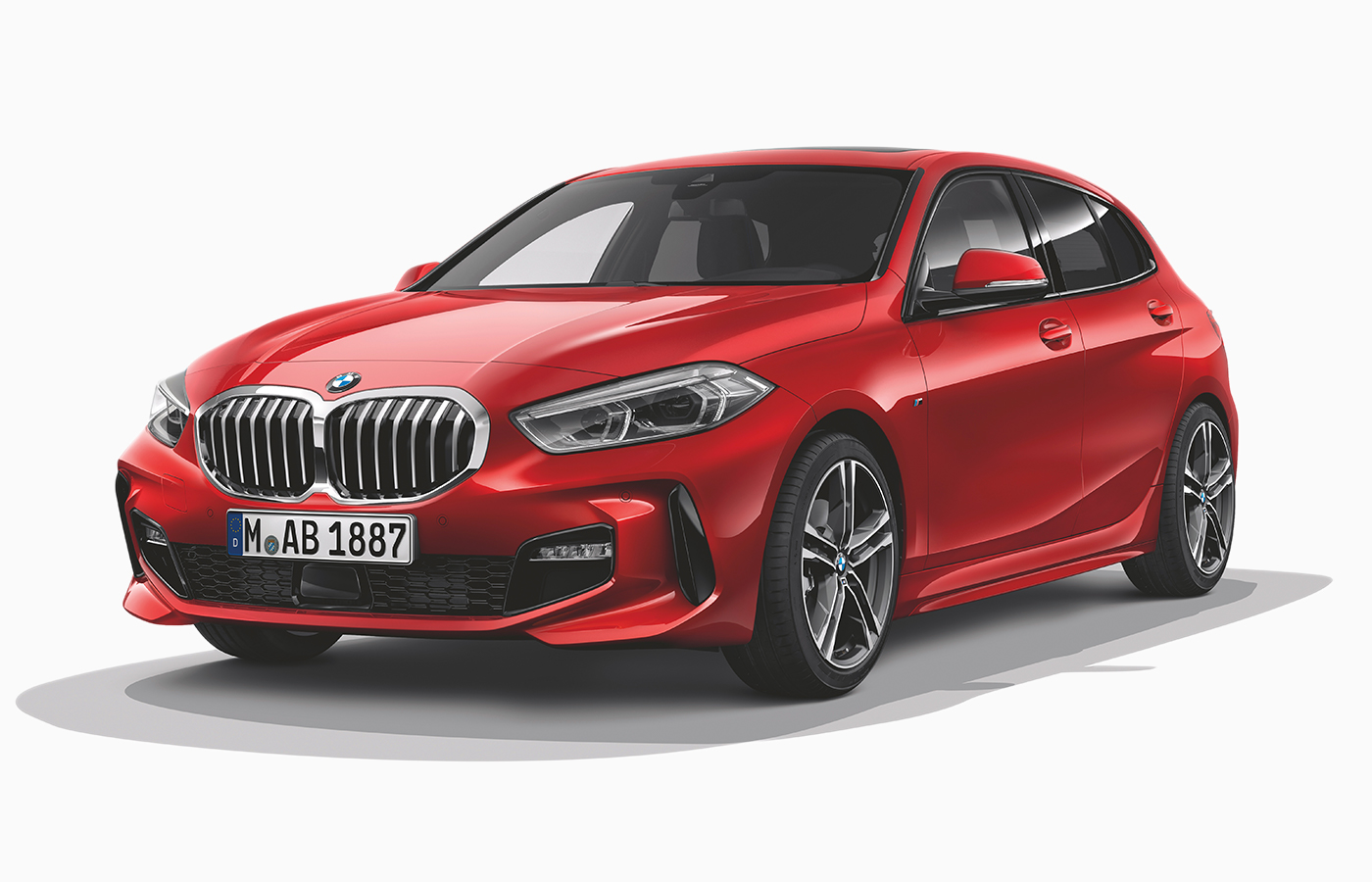 M SPORT.
The ever-popular M Sport models offer even sharper, more distinctive styling, as well as mechanical enhancements that further boost the dynamic capabilities of the 1 Series.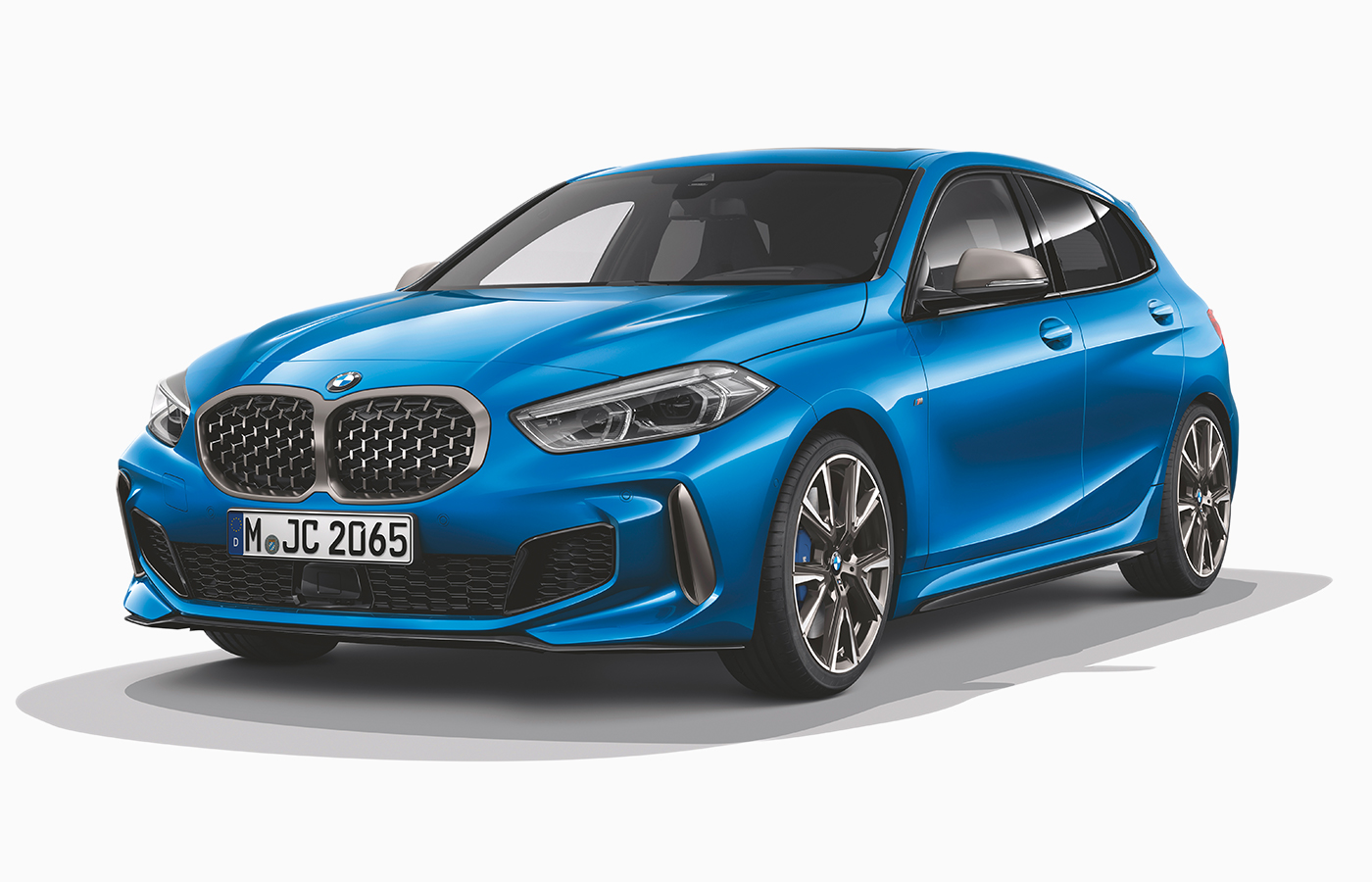 M PERFORMANCE.
Offering the pinnacle in driving dynamics, performance and true hot hatch styling, the M135i xDrive M Performance is the hero model in the 1 Series range.
STEP 2.
BOOST YOUR STYLE.
Express your own style in the new BMW 1 Series with a range of striking metallic paint colours and light alloy wheel options available.
EXTERIOR COLOURS.
A wide range of exterior paint colours are available across the 1 Series range from fresh Misano Blue and vibrant Melbourne Red to striking Storm Bay Grey. Non-metallic finishes are standard on all models with the option to select metallic paint colours from just £560.
1 = Exclusively available on SE and Sport models.
2 = Exclusively available on M Sport and M135i xDrive models.

WHEELS.
Each body style offers a specific alloy wheel as standard, with the option to upgrade the size and style of your wheels for maximum kerb appeal. M Sport and M Performance models now offer unique 19" alloy wheels for the first time on a 1 Series.
STEP 3.
TAILOR YOUR OPTIONS.
A range of single options are available that allow you to customise the functionality of the 1 Series to your exact requirements.
In addition, five optional Packages offer an attractive combination of our most popular options at a reduced (combined) cost.
All Packages also include content that can improve the residual value of the vehicle. So they not only boost the functionalities you can enjoy on every journey but also the potential future resale value of the car.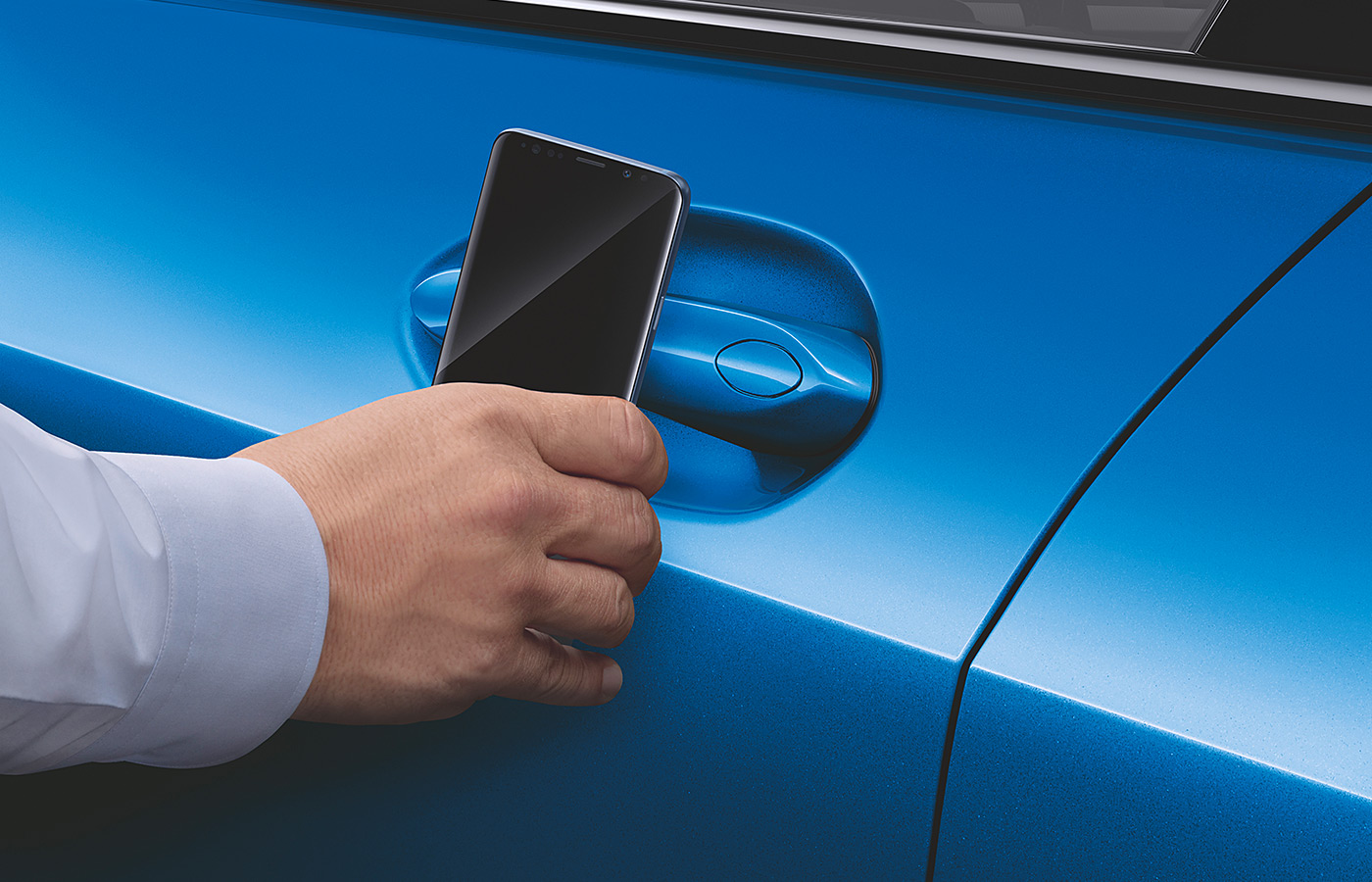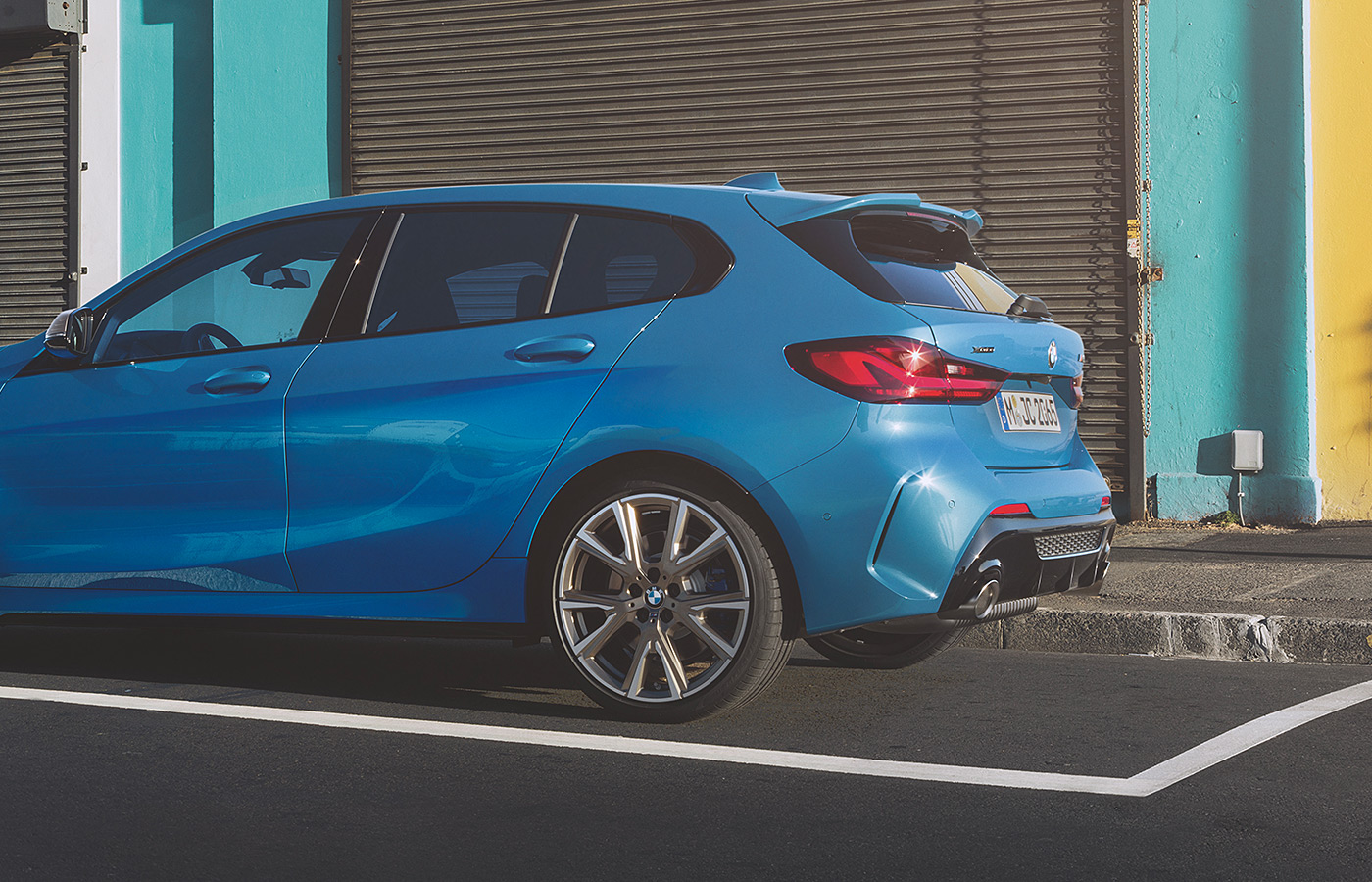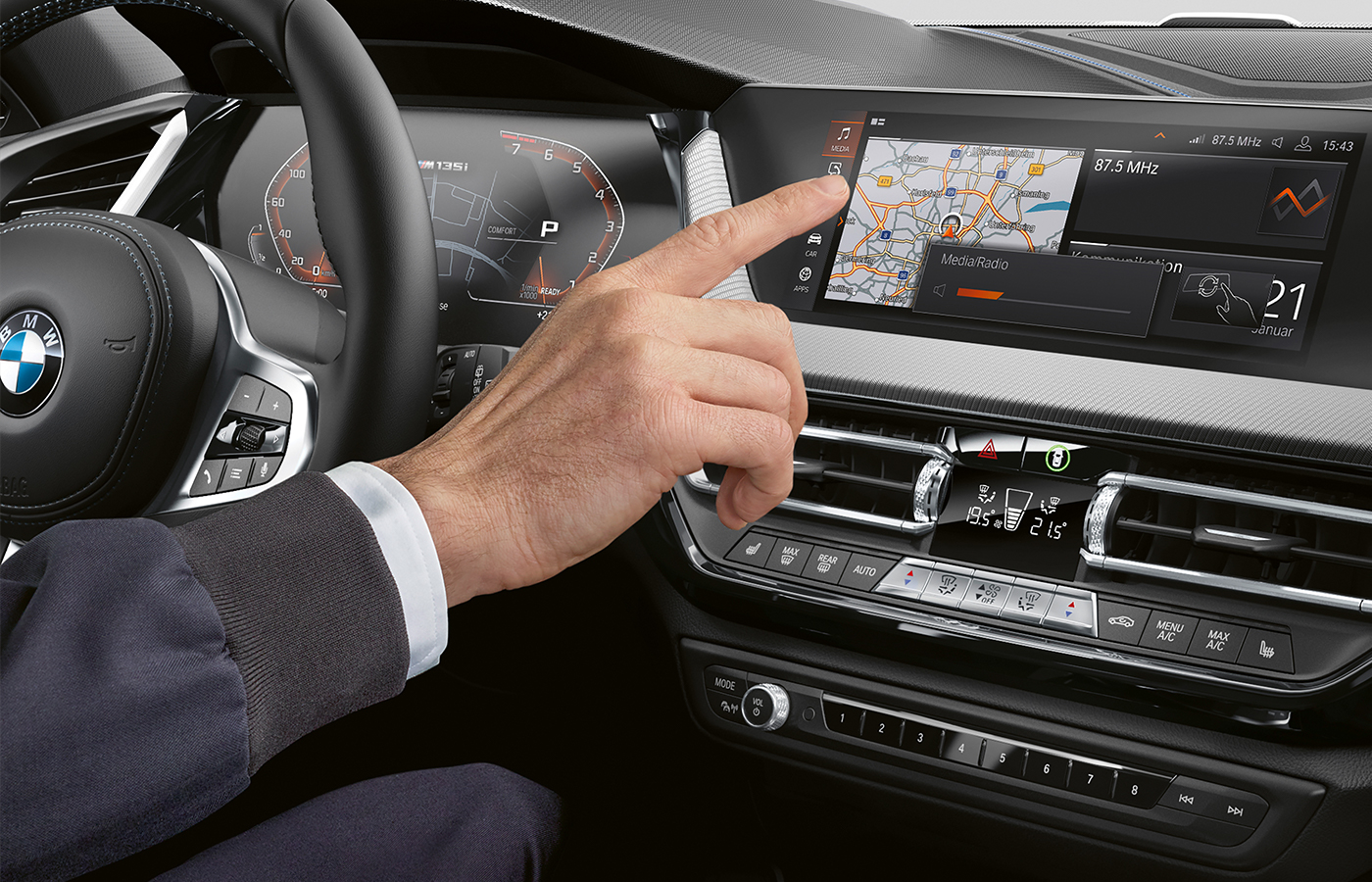 FIND YOUR 1.
If you are clearer on which 1 Series is right for you, then why not build and visualise it using the online BMW Configurator.
Finance available from BMW Financial Services (GB) Limited, Summit ONE, Summit Avenue, Farnborough, Hampshire GU14 0FB. Finance subject to status. Over 18s only. Terms and conditions apply. Offers available to UK residents only. A guarantee may be required.